Programs & Courses
Explore more than 300 undergraduate and graduate degree options, plus a comprehensive array of courses in virtually every subject.
Colleges
Find sites for our 16 academic colleges, centers for learning and discovery that span the sciences, arts, humanities, business and more.
Online & Distance Learning
Earn a Florida degree or certificate from anywhere or enroll one course at a time as a non-degree student—learn how to get started.
Top 5
---
Public University
We rank among America's five best in U.S. News & World Report 2022 rankings.
20
---
Top Grad Programs
20 Florida graduate programs rank among the top 20 in their fields.
Access research resources online or on-campus at Florida's George A. Smathers Libraries.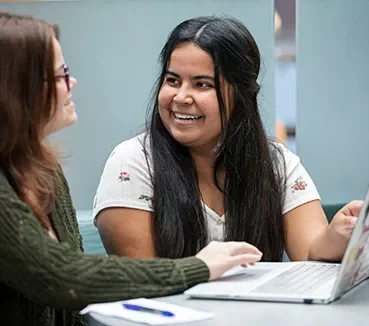 Explore advising, tutoring, honors, career planning, support and success services.
Learn how every Florida student—regardless of major—can build a foundation in AI.
71.6%
---
Four-Year Graduation Rate
More than 90% of Florida students complete degrees within six years.
3,400
---
Honors Students
High-achieving undergrads can take honors courses, win scholarships and more.
64%
---
No Loan Debt
More than half of students who start at Florida graduate with no loan debt.